From Europe's northernmost city, Riga, comes a bold new look in fine jewelry by Anita Sondore being launched at the JCK Design Center trade show in Las Vegas from May 29 to 1st of June, 2015.
Colourful, large, faceted semi-precious gems are framed in 18k gold and encircled by a diamonds in the Royal Fire Stone rings from Sounds of Silence collection. Other pieces in collection clearly echo the ethnographic motifs from Riga's cultural history of imperialism and Art Nouveau.
Jewelry is made with 18k gold, enhanced with brilliant cut diamonds of the highest grade and semi precious gems. The iconic Soul ring has three tourmalines and diamonds.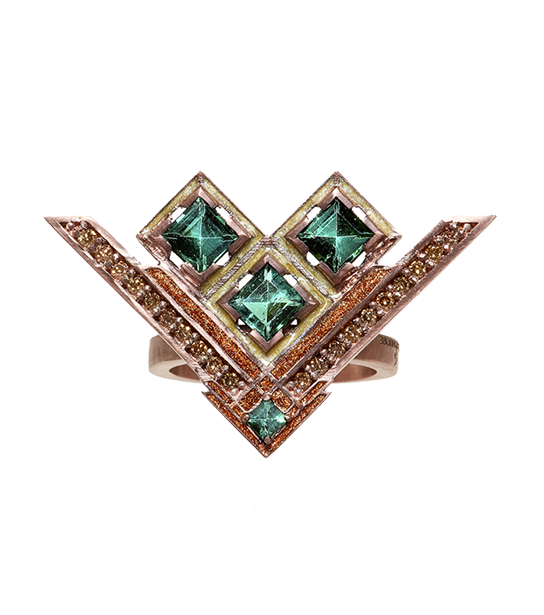 For JCK, new the Moving Light collection in 18k gold and diamonds will be introduced featuring large chandelier earrings, bracelets and sophisticated necklaces.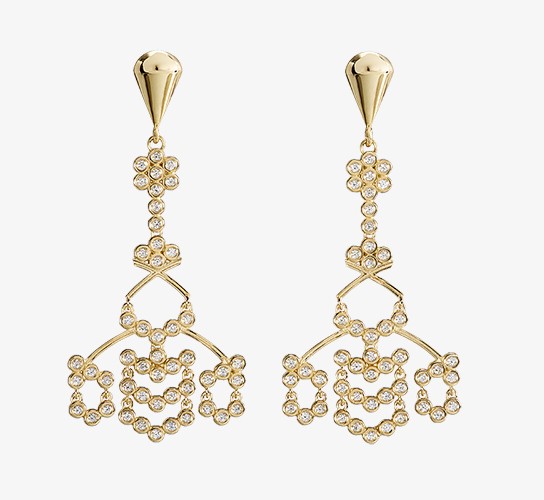 Shadow Light earrings.
Collection Moving Light are inspired by the ancient Baltic tribes tradition when dark evenings where bringing together different generations of the family, and in glittering candlelight by meditative work alternating between singing, serious storytelling and jokes was created wonderful works of art – embroidery, crochet and other masterpieces – things that we still admire today.
All peaces in Moving Light collection are crafted from 18 k yellow or white gold and enriched with a lot of diamonds.
Unique and timeless Anita Sondore handcrafted jewelry make a powerful statement about the women who wear it.
Anita Sondore fine jewelry will be exhibiting at JCK's Design Center (booth # S10617) Friday, May 29 to Monday, June 1 at the Mandalay Bay Hotel.
Get in touch with Anita using site contact form or set a meeting via JCK exhibitors platform.
JCK Las Vegas Show
JCK Las Vegas is the leading jewelry event in North America open to all jewelry professionals. Each year, the industry gathers where the latest awe-inspiring domestic and international designers and most sought after trends are showcased in a secure environment.
Participation in JCK Las Vegas was supported by Investment and Development Agency of Latvia.